frisk me muthafucker.
May 18
Sunny L U S T S
Flud watches.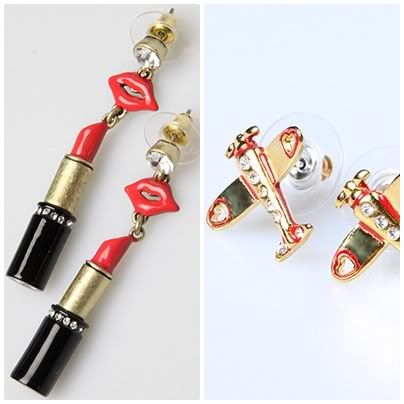 jewelry by Harajuku Lovers & Betsey Johnson
[video]
May 03
May 02
fml.
ugh bad day peoples..havent had a day like this since forevers
Apr 30
My Mr. Sexy of May :D (First post since forevers..Back in CA muthafuckers!!)
Okay so every beginning of a month i has a crush. i crush a lot, but i always have a main crush, and May's is Ryan Gosling. First acknowledged him in "The Notebook", but i also vaguely remember him being in "The Babysitters Club Series"?? correct me if im wrong. He is just irrestible to me. He's seems so laid back and i like how he's rarely seen in the public eye. Yummy eyecandy :P
Jan 19
Here in utah…
So first post since the day before the trip, i've only been here for 4 days and its been good, been pleasant. Driving myself crazy looking for jobs and such; applying here and there. It snowed once since i got here, and the weather out here is bananas, my Cali blood needs to get used to these Utah temperatures. Besides the cold, the view around my aunts house is great. The air is refreshing , and everywhere you turn you're greeted by majestic mountains, so I can't really complain here in Utah. But i do miss the laid-back vibe in California, people here are so uptight….*cough*Mormons*cough*
Jan 15
1 day, mixed emotions, blah.
Okay, so today's actually my last day to kick it in Cali. I woke up in a foul mood; mainly cuz Ma called me in the wee hours of the morning (Around 9. Not so early, but for me it is.)  to tell me my flight's around 8am instead of 12pm. So i'm just like, "Whhhyyyy!" Really kids, i'm feeling sad, mad, happy, eager, and so much anticipation. I'm leaving the beloved California for pete's sake; the only place i've ever called home. Sad on that part, but i'm so ecstatic to leave Modesto. I mean out of all places for an amazing person like me (lol jk) to be born and raised in it had to be Modesto. But i admit you weren't all that bad you know i always had a love/hate relationship with you. The charming little city where niggas thought they were sooo "hard", and bitches honestly thought they were "bad." That last sentence is dripping with sarcasm btw. Loved how you were small and easy to memorize; from all the streets, restaurants, shops, and whatnot i had great memories. The only thing that made me hate you was half the people that inhabited you, and you didn't offer me much, but i still love you. So i'll blow you a kiss and do expect "the bird." Utah here i come!!
Jan 11
the last weekend in CA
oh my goodness! the weekend was crazy. had so much fun with the people i love and cherish the most. and i cannot believe its my last weekend in Cali befor the big move to utah, i am so going to shed tears :(
Jan 08
"Life's tough, get a helmet."
Nov 09
first post ever on tumblr!
so yes i'm fresh on the tumblr scene. still tryna figure how everything works, but when i do..hopefully i'll get this down on lock :P